The most anticipated event of 2020 has happened, the Apple Watch Series 6 has been launched and we couldn't be more excited. Just like Apple does every year since 2015, the new Apple Watch Series was released during the Apple event which this year was help September 15th.
This new version launches with a series of improvements most specifically focused on the health capabilities but also on the design and performance. The Apple Watch is the most standout wearable one can have and while taking into consideration the major leap towards the technological improvements done for the Series 6 model, its added value grows even more each year.
As Jeff Williams, Apple's chief operating officer would describe the model on the day of the event: "Apple Watch Series 6 completely redefines what a watch can do. With powerful new features, including a Blood Oxygen sensor and app, Apple Watch becomes even more indispensable by providing further insight into overall well-being."
Health capability upgrades & other features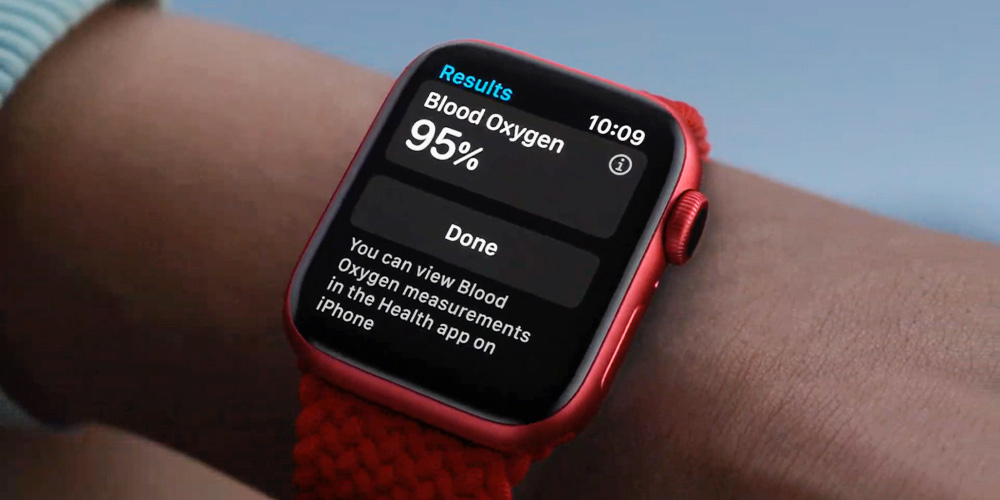 In an attempt to help maintain under control all the symptoms caused by COVID-19, Apple Watch Series 6 has been equipped with a new feature that conveniently measures the oxygen saturation of the user's blood. But apparently it is not the only reason why Apple has emerged this new feature for this series. This feature is very useful to better understand the overall fitness and wellness of the user. Meanwhile, apple is joining forces with researchers to conduct three health studies that include using the Apple Watch to explore how blood oxygen levels can be used in future health applications.
As announced by Apple in their official communication of Apple Watch series 6 release: "Investigators with the Seattle Flu Study at the Brotman Baty Institute for Precision Medicine and faculty from the University of Washington School of Medicine will seek to learn how signals from apps on Apple Watch, such as Heart Rate and Blood Oxygen, could serve as early signs of respiratory conditions like influenza and COVID-19."
Design and performance upgrades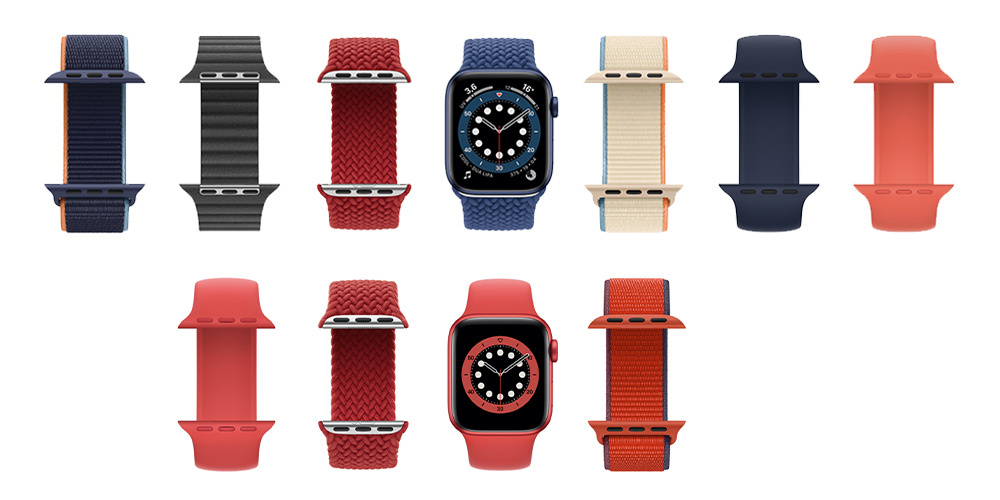 The highlight of the design upgrades has been the different colors that the Apple Watch Series 6 comes in including blue aluminum, classic gold stainless steel, graphite and Red.
What you should absolutely know in terms of the performance improvements involve the faster dual-core processor consisting on S6 SiP making it possible for the Apple Watch to run better and longer before the battery runs down. It is safe to say that compared to the Series 5 mode, the Series 6 one runs 20% faster as S6 chip is based on A13 Bionic chip. Not to be missed out on is for sure the Retina display on the Apple Watch Series 6 which is around 2.5 times brighter than that of the Apple Watch Series 5.
Although, there are no further improvements when it comes to the battery life as the Apple Watch Series 6 will offer the same 18-hour battery life as its predecessor, but this model offers faster charging, completing a full charge in under 1.5 hours, and improved battery life for tracking certain workouts, such as indoor and outdoor runs.
Price details  
Same as per the previous model, the Apple Watch Series 6 starts at $399 / £379 / AU$599 for the 40 mm aluminum model with a Sport Band or Sport Loop, but for 100$ more you can get the GPS + Cellular model. The stainless-steel model starts at $699 with the same band options, while the GPS-only option is not available for this model. You might be wondering if there is a difference between Apple Watch Cellular vs. GPS. Well, the difference is not very significant although you might want to check on both the opportunities in order to make the right choice for you. 
Watch bands
This is one of the most important topics for us, the Apple Watch bands. Apple has launched some new watch bands and new versions of the current models.
Solo loop: No clasp silicon loop that slips over the wrist. Comes in 7 colors
Braided solo loop: similar to the Solo Loop but made from braided recycled yarn. Comes in 5 colors
New version of the Leather band
New Nike Watch band colors
New Hermes styles
Anyways if you are looking to spice things up with your new Apple Watch style, we invite you to visit our collections of Apple Watch bands especially the ones made from genuine leather and cured with our Italian attention to details. Recently we have just launched our most special collection of Apple Watch bands also compatible to Series 6 made from 100% ocean-bound recycled plastic, inspired by the love for the ocean. Take a look at our suggested "shades of blue" combinations of the Blue aluminum case and Meridio bands.